Everything You Need to Know Before Buying an Engagement Ring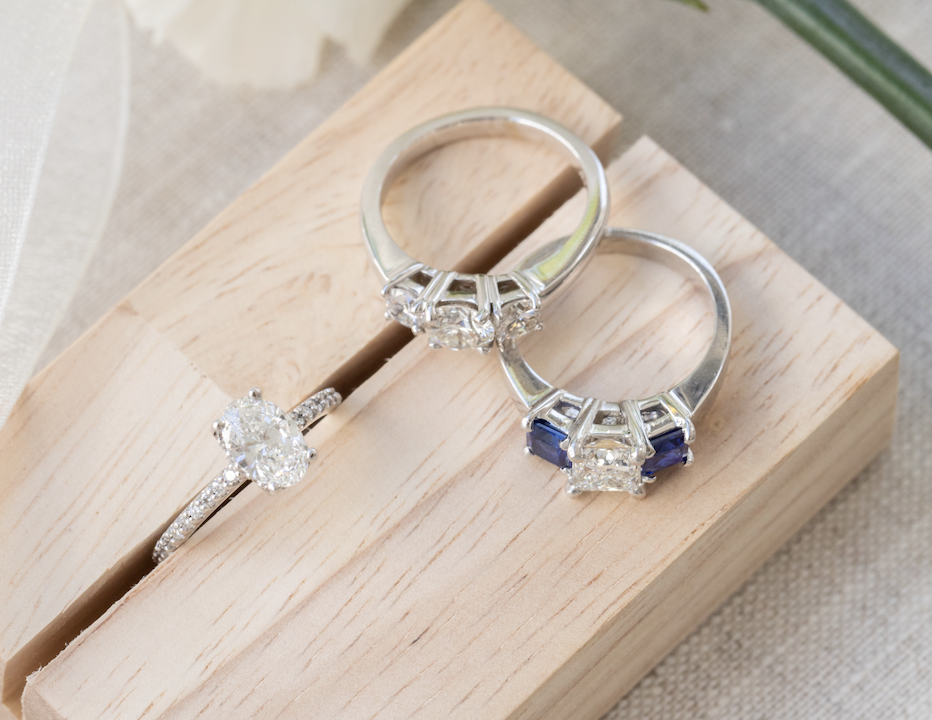 The time has finally come for you to get down on one knee and ask the person you love most to become your life partner. But before you do, you need to invest in an important element of the proposal: an engagement ring. 
When preparing to purchase an engagement ring, many people are overwhelmed and intimidated by all the factors and decisions that go into picking the perfect piece of jewelry. But don't worry — we're here to help. We've compiled a list of questions you should consider before popping the question and shared our best advice:
When are you planning to propose?
This might not seem important — especially when thinking of purchasing a ring — but we recommend working backward from your planned proposal date. It takes time to find the perfect ring, especially if you are making a custom design. No matter if you are buying a ring ready to go or a custom piece, it's good to know when you'll need the ring. 
How do I determine ring size? 
This is the question we get asked the most. Determining your partner's ring size can be tricky, but there are a few ways to narrow it down. If you're keeping the engagement ring a surprise, try to borrow a ring they wear on their ring finger or consult a friend or family member who might have an idea. 
How do I determine their favorite style? What kind of center stone should I buy?
The key to answering this question is to pay close attention. Your partner will invariably look online at various styles and save images of what they like (hint hint: Pinterest). If you can't find what they've been looking at online, listen to passing comments on other people's engagement rings, ask their friends and consider what kind of jewelry they wear often (are their favorite pieces dainty, simple, vintage-inspired?). 
Does it have to be a diamond? What are other popular options?
We encourage you to choose a gem that best suits your partner's style — it absolutely does not need to be a diamond. A diamond is most popular due to its durability and strength but alternative options could be a ruby or sapphire as they are the second hardest gemstones after the diamond. 
What metals can I choose? 
You can choose between white gold, yellow gold, rose gold, or platinum for the engagement ring band. White gold is the most popular pick, but we are seeing a trend of combining white and yellow gold as well as  white and rose gold. It's always best to set a diamond in white to maximize the color and brands of the diamond. But, if you're looking for something a little higher quality, heavier and more durable, platinum would be best for you. 
How much should I spend on an engagement ring?
The traditional rule of thumb is that you should spend the equivalent of two months salary on your partner's engagement ring. Overall, you should save and spend the amount you are comfortable with. 
About E.B. Horn
No matter the piece or purpose, we want to make your jewelry shopping experience the best it can be. That's the attitude that we've had for over 184 years and we're happy to see it's worked all this time. Visit our site to learn more.
Stay in touch
Want to receive occasional offers and updates from E.B. Horn via email?