Find Your Perfect Wedding Band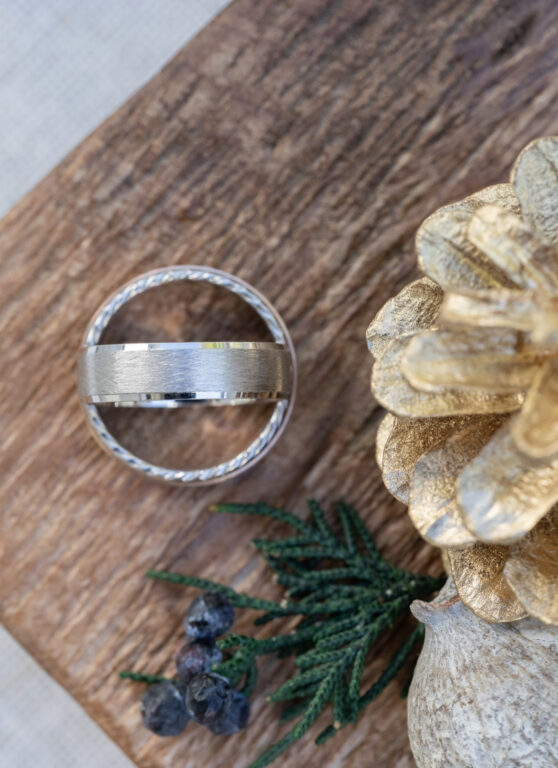 While engagement rings are often in the spotlight, your wedding band is the ultimate showcase of your union. In the wedding planning process, be sure to plan ahead and purchase your band at least 4-6 weeks before your ceremony.
There are styles of wedding bands to suit every personality – and budget. From the simple and elegant to the ornate and luxurious, we can help you find the perfect band for you and your partner that you will want to wear for life.
Diamonds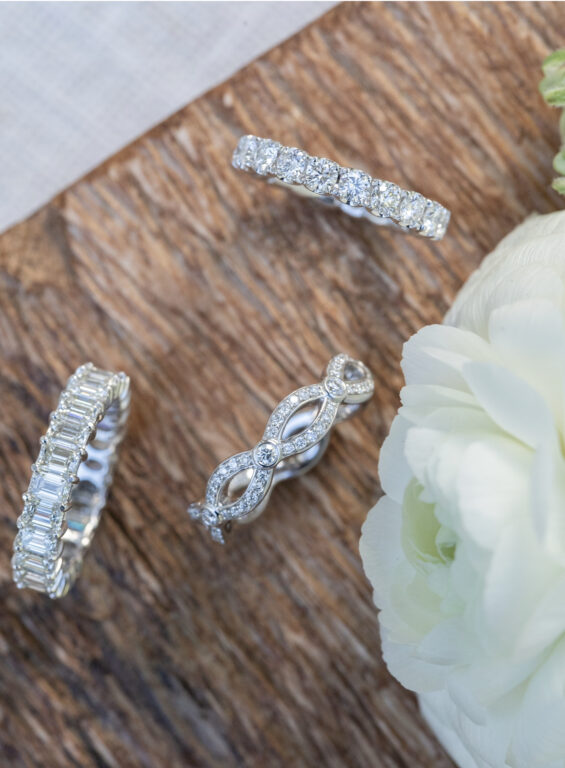 You can never go wrong with some additional sparkle. Our experts can help you pick a diamond wedding band that enhances – not overpowers – your engagement ring.
Add Some Color
Highlight your personality with a wedding band with a pop of color. This type of band can also be added later as an anniversary gift or to celebrate a special milestone and enhance an engagement ring and more traditional wedding band.
Do They Have to Match?
This is just a matter of personal preference. While it is more traditional for both wedding bands to match, this is ultimately about your union – so pick the style or styles that work for you and your partner. There are many options that may not be identical matches but can complement each other perfectly. 
About E.B. Horn
No matter the piece or purpose, we want to make your jewelry shopping experience the best it can be. That's the attitude that we've had for over 184 years and we're happy to see it's worked all this time. Visit our site to learn more.
Stay in touch
Want to receive occasional offers and updates from E.B. Horn via email?