Which Diamond Shape Are You?
What you wear says a lot about you. And the most telling accessory is, of course, an engagement ring. Small yet revealing, engagement rings can give perfect insight into personality traits based upon the shape of the diamond. The big question is, which one are you? Find out which diamond shape best reflects your style below: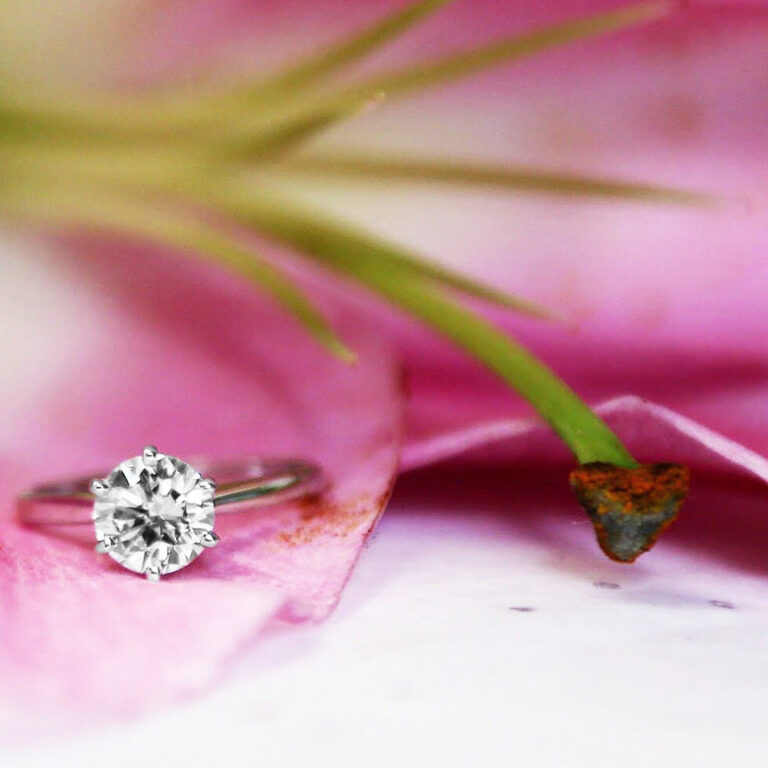 ROUND
Classic and sincere, the round-cut diamond is the most popular style for engagement rings. Complete with 58 reflective facets, the round diamond shines brighter than any other shape, making it absolutely stunning. The round design is simply elegant and perfect for those with a classic, traditional and timeless style.
Celeb matches: Madonna, Barbara Streisand, Miranda Kerr, Mila Kunis and Kate Upton
PRINCESS
The princess-cut diamond is trendy, flirty and fun-loving. This ring is perfect for those who are spontaneous and romantic at heart. Introduced in the 1980s, the princess-cut is a blend between the popular round-cut with cleaner lines, offering a square, modern shape. Princess, this shape was made for you.
Celeb matches: Kate Bosworth, Hilary Duff and Jessica Biel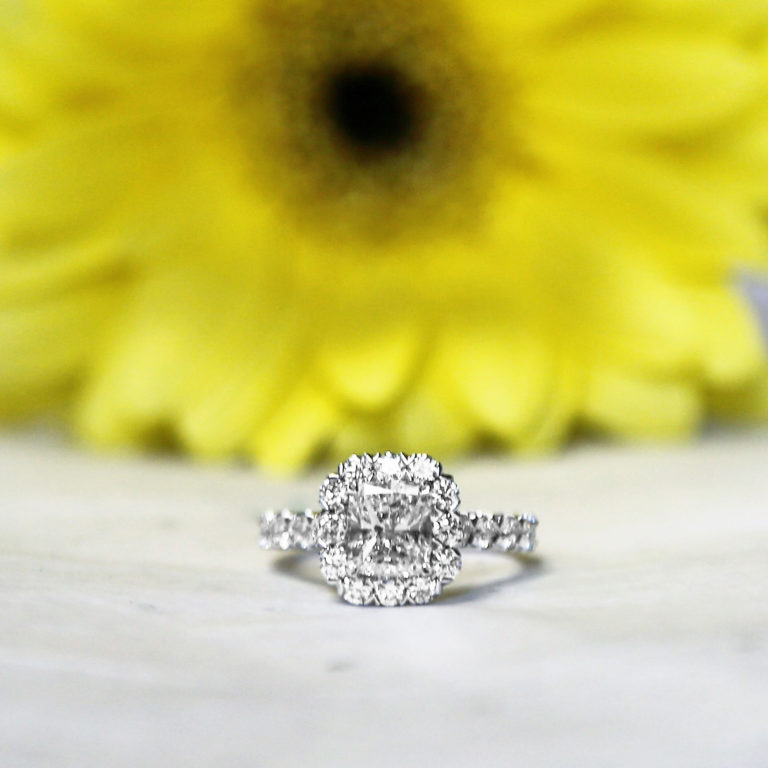 CUSHION
The cushion-cut diamond, with its square shape and round corners has a dazzling kaleidoscopic effect that is simply stunning. This shape shouts elegance and romance! Worn by brides for centuries, the cushion-cut shape gives an antique, vintage vibe. If you've chosen a cushion-cut ring, you are romantic, trustworthy and fit for royalty. 
Celeb matches: Megan Markle, Kim Kardashian and Sofia Vergara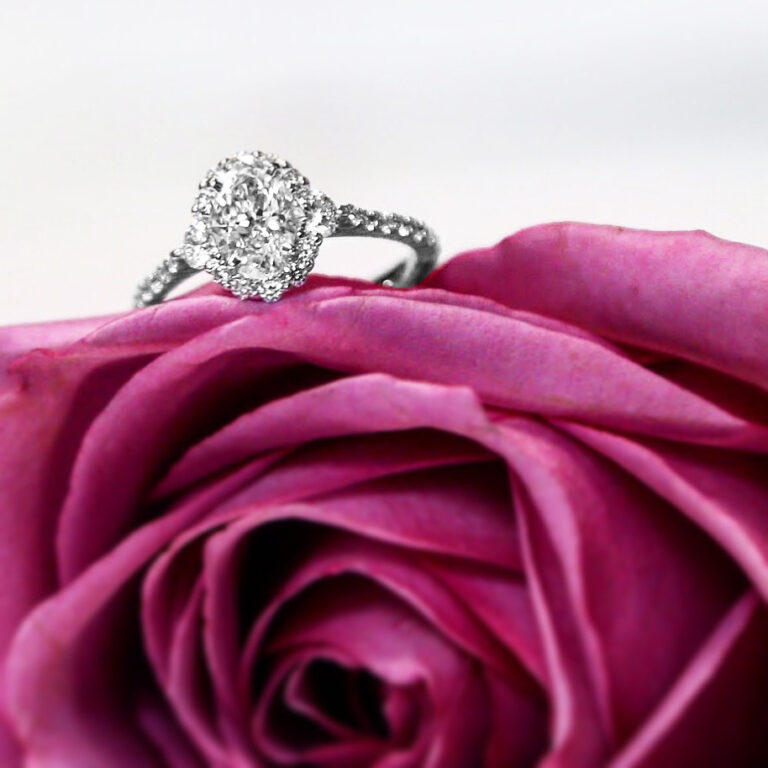 OVAL
You're creative, innovative and unique – and so is your diamond. The oval cut gives off a similar radiance as the round cut, but with a more trendy look. The elongated shape makes the diamond appear larger than its carat weight, while also making your fingers appear more slender. This diamond adds the perfect flair of sophistication to your one of a kind, elegant look. 
Celeb matches: Blake Lively, Hailey Beiber, Kate Middleton and Kate Moss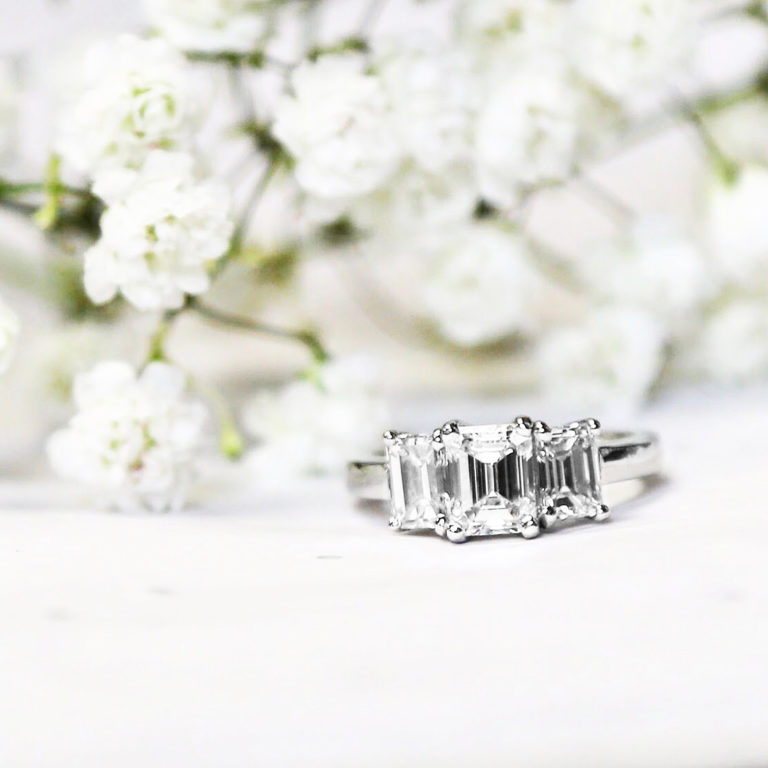 EMERALD
The emerald-cut diamond is a very bold choice. The shape gives a unique mirror-like effect that is luxurious and sophisticated. This shape was most popular in the 1920s at the height of the Art Deco era, giving the cut a beautiful vintage feel. If you consider yourself a glamorous and confident risk-taker, this ring was made to sit on your finger. 
Celeb matches: Beyonce, Eva Longoria and Amal Clooney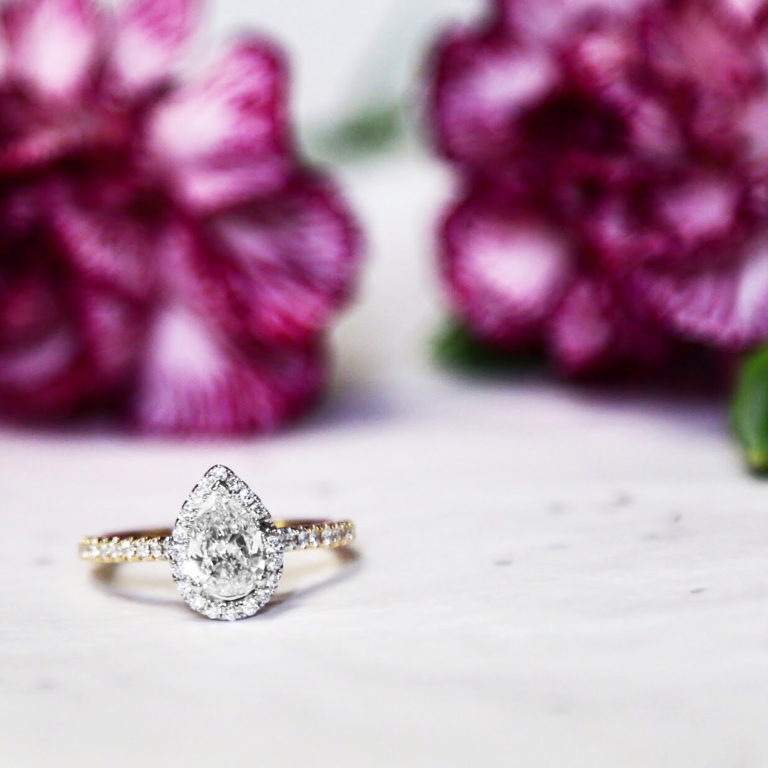 PEAR
The pear-shaped diamond is unique, adventurous and bold. Perfect for an exciting bride, this ring combines a traditional rounded edge with an unexpected pointed tip. If you find yourself traditional yet on par with modern trends, consider yourself a pear-shaped diamond kind of gal. This teardrop shape is certainly one of a kind, just like you! 
Celeb match: Jessica Simpson, Victoria Beckham, Sophie Turner and Jackie Kennedy 
About E.B. Horn
No matter the piece or purpose, we want to make your jewelry shopping experience the best it can be. That's the attitude that we've had for over 184 years and we're happy to see it's worked all this time. Visit our site to learn more.
Stay in touch
Want to receive occasional offers and updates from E.B. Horn via email?