Wear history around your wrist.
Of all the jewelry stores in Downtown Boston and across Massachusetts, E.B Horn Company is the most trusted name, with more than 180 years of experience. So, we're well equipped to sell estate bracelets and vintage bracelets. Plus, the experts here at E.B Horn buy bracelets if you're looking to sell bracelets. Take a look at our impressive collection below and you're sure to find a piece with a story.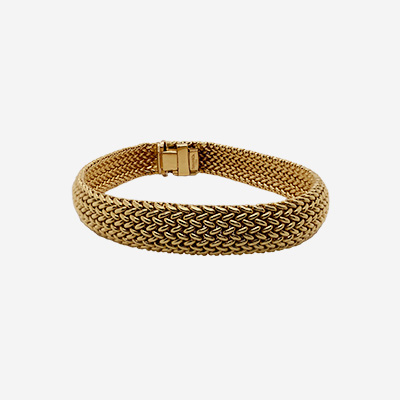 Tiffany & Co.
18KT Yellow Gold Mesh Bracelet
$4,500
Tiffany & Co.
Platinum Tiffany Diamond Bracelet
$8,000