Find vintage rings – including engagement rings – with a truly rich history.
E.B. Horn, the most trusted name in Downtown Boston jewelry stores, proudly features a collection of vintage rings, including classic diamond engagement rings and elegant wedding rings. Whether you're looking for something old or something new, we can help you find what you have been searching for.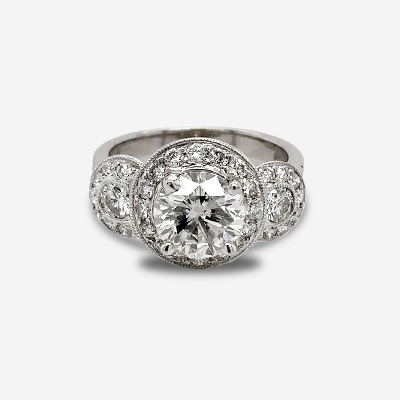 EB Horn
18kt White Gold Three Stone Diamond Ring with Halo
$14,650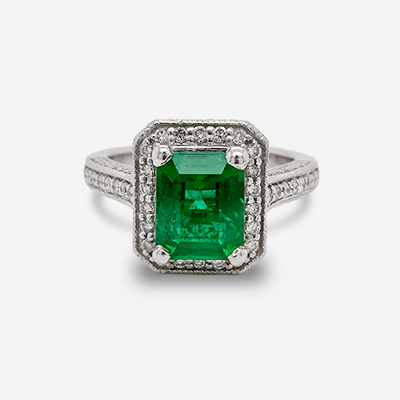 EB Horn
Platinum Emerald-Cut Emerald and Diamond Ring
$14,500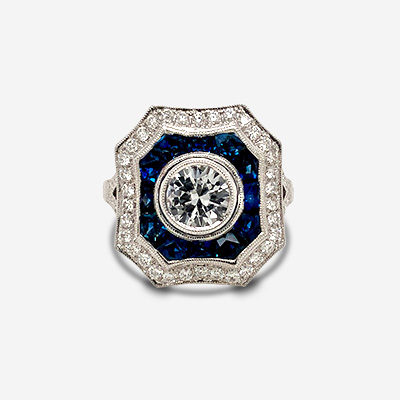 Beverly K.
14KT White Gold Vintage Diamond and Sapphire Ring
$4,750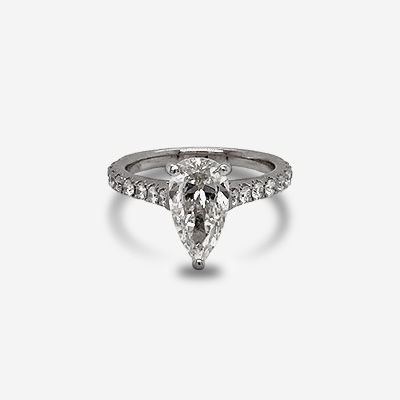 EB Horn
18kt White Gold Pear Shaped Diamond Ring
$12,650
EB Horn
Platinum emerald ring
$21,000
EB Horn
14kt vintage diamond ring
$6,500
EB Horn
14kt cameo ring
$1,000
EB Horn
Platinum euro center diamond and sapphire ring
$10,500
EB Horn
14kt Sapphire and diamond ring
$6,000
EB Horn
18kt Ruby and Diamond Ballerina Ring
$5,500
EB Horn
18kt Diamond and Tsavorite Garnet Ring
$6,400