Boston's 7 Best Proposal Destinations
You found your soulmate. You picked out the perfect ring. Now it's time to deliver the perfect proposal. Luckily for you, Boston overflows with romantic and picturesque proposal destinations. We could spend all day talking about great places to present that stunning diamond, but we don't want to overwhelm you. While you want to choose a place that is meaningful to you and your fiancé-to-be, here are our seven favorite spots.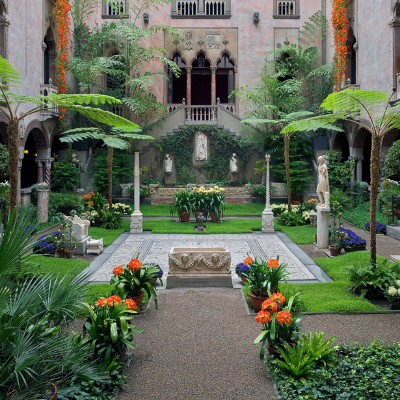 1. Isabella Stewart Gardner Museum
Surrounded by seasonal flowers and greens, the Isabella Stewart Gardner Museum's indoor garden is the perfect spot to surprise your beloved this holiday season. The tranquil and intimate nature of the garden makes this spot perfect for the couple that wants to savor and enjoy their special moment away from crowds. Plus, if your future fiancee's name happens to be Isabella – she'll get in for free!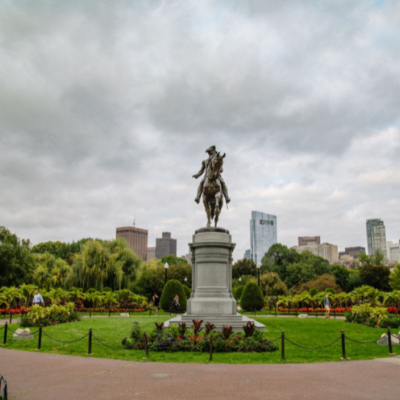 2. Boston Public Garden 
Located in the heart of the city, the Boston Public Garden is full of iconic and historic backdrops, making this spot a go-to place to pop the question. The breathless landscaping hugging the pond will transport you and your future Mrs. And if you're both history buffs, ask the question in one of the oldest public spaces in America – right in front of our nation's founding father. Either way, her shiny, new diamond ring is sure to sparkle.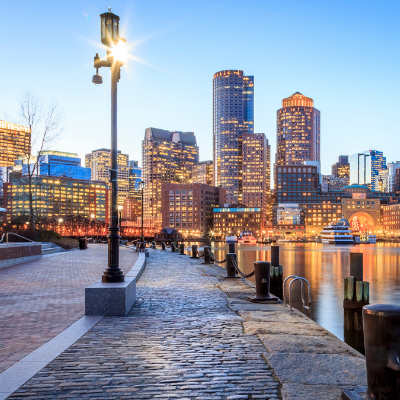 3. Fort Point Park
Imagine the twinkling skyline as the backdrop with the faint sound of crashing waves from Boston Harbor to your right. Lucky for you, this place exists! Ask one of life's most important questions alongside Boston's most romantic and scenic spots.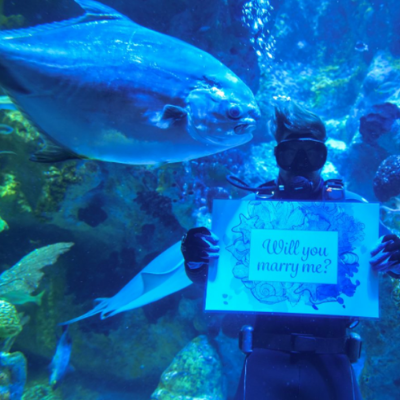 4. The New England Aquarium 
There are few activities more dreamy than strolling alongside sea creatures big and small. From penguins to seals and stingrays, there's no spot in the city quite like the aquarium. If you're looking for a little help, the aquarium has one in mind. Like, having a diver hold up a sign in the giant ocean tank.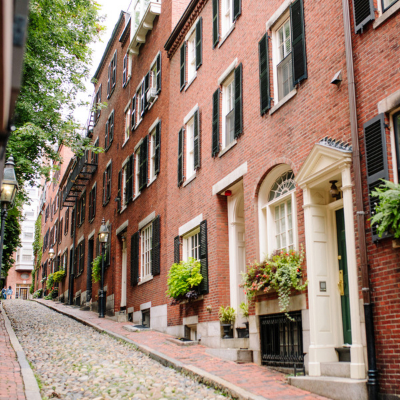 5. Acorn Street, Beacon Hill
Nothing says Boston quite like cobblestone streets, brick sidewalks, gaslight lamps and Federal-style row houses quite like Beacon Hill. One of the oldest neighborhoods in the city, this location is the perfect spot for a classic Boston couple looking for a quiet and picturesque place to pop the question. Acorn Street, specifically, is one of the most photographed streets in the country, which makes it easier for your photographer to blend in to capture the moment without giving away the surprise.
6. Harbor Islands
If you're looking for a spot with a little bit more adventure, take a day trip east to the Harbors Islands. From hiking to lighthouse tours and even picnics on the beach, an adventurous day together will set the scene. If you're a romantic, hold the question until sundown, where the views of the city are like no other. 
7
.  Fenway Park
Only if baseball is in your blood (and, of course, in hers, as well) then start your own story at this 'lyric little bandbox.' As America's oldest and most beloved ballpark, Fenway presents Red Sox-devoted, sports-loving couples with the perfect proposal backdrop. If you're planning on proposing this season, pick out the perfect seats with an optimal view of the scoreboard. For $250 (aka, a donation to the Jimmy Fund) submit your 'will you marry me?' message to the scoreboard. If you're a die-hard fan, reach out to pop the question on live video. Just picture it, 38,000 cheering fans and a hug from Wally. (It's pretty difficult to think of many things more romantic than Wally.)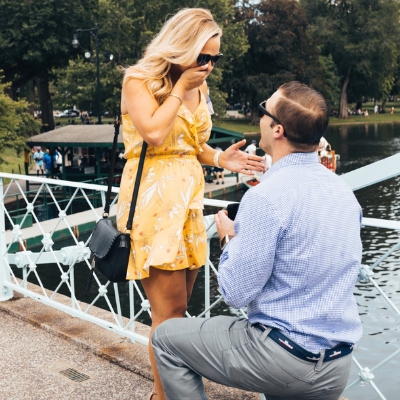 About E.B. Horn
No matter the piece or purpose, we want to make your jewelry shopping experience the best it can be. That's the attitude that we've had for over 184 years and we're happy to see it's worked all this time. Visit our site to learn more.
Stay in touch
Want to receive occasional offers and updates from E.B. Horn via email?