DO WHAT DAD LOVES
Dad has been rooting you on since day one. He taught you how to play catch and how to grill. He supported you through every endeavor. This Father's Day, focus on what he loves for a change. Here are just a few suggestions on how to celebrate him this Father's Day, 2020 style:
1. Make your own at home brewery tour. Watch videos on the brewing process while sampling some local brews at home.
2. Play 18 holes. Boston is home to a number of beautiful, public golf courses. Secure a tee time and then take him out to lunch.
3. Take a drive. Local favorites are beginning to open in and around Boston – setting the scene for the perfect day trip.
4. Treat his taste buds. Bring Dad his favorite seafood takeout or open up the grill and make a meal together at home.
5. Visit a museum at home. Virtually bring Dad on a tour of one of Boston's famous galleries
6. Give dad a gift. Pick something that will continually remind him how important he is to you.
OUR THREE PICKS FOR DAD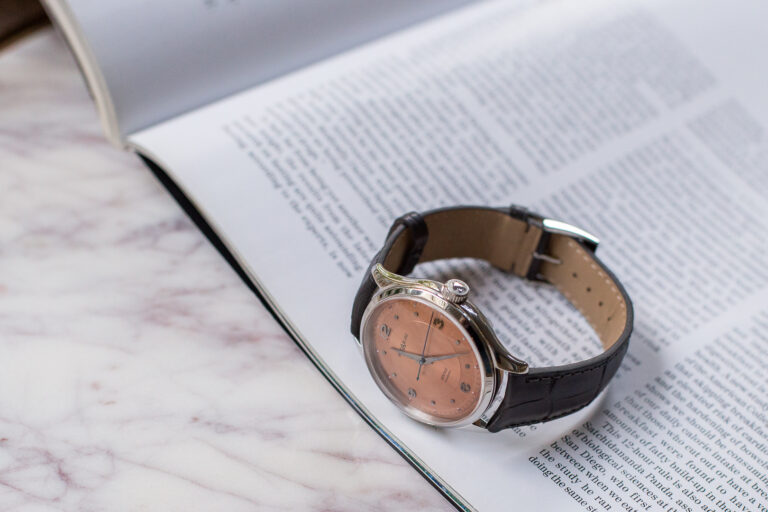 MONT BLANC WATCH

MOUNT BLAC STARWALKER EXTREME FOUNTAIN PEN

RED SOX CUFF & MONEY CLIP
About E.B. Horn
No matter the piece or purpose, we want to make your jewelry shopping experience the best it can be. That's the attitude that we've had for over 182 years and we're happy to see it's worked all this time. Visit our site to learn more.
Stay in touch
Want to receive occasional offers and updates from E.B. Horn via email?