The Perfect Match(.com)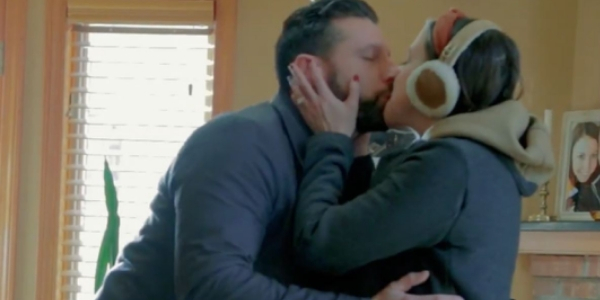 Introduction:
Every proposal is unique: some are small and intimate, others are extravagant, but each one is truly special. Matt and I are the perfect combination of practical planning and wonderful surprise, in everything from our first date to our first trip to E.B Horn and, ultimately, to the proposal. One thing I've learned throughout our relationship is that surprise can be incorporated into anything; even if, say, the exact ring is picked out in advance (a hypothetical example, of course). Let me start from the beginning…
The First Date:
Like any good modern romance, Matt and I met on Match.com back in February 2017. The commercials were right – on the first and only Match date I ever went on, I did find the perfect guy. Our date certainly wasn't what I expected, but surprises yield the best stories, and evidently, magnificent relationships.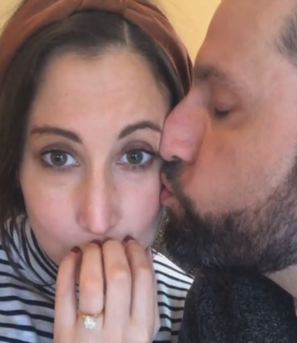 Our plan was to meet up for drinks at Barcelona Wine Bar in Brookline. True to form, and knowing the popularity of the restaurant, I arrived early to grab seats at the bar, and texted Matt to let him know where to find me. I began chatting with two guys sitting nearby, which generally isn't the optimal way to begin a date, but it actually led to the most fun and lively evening I could have imagined. Of course, when Matt arrived, we covered the obligatory first-date topics and happily got to know each other, but we also spent a great portion of the time engaged in conversation with the guys. The four of us even split a bottle of wine! By the end of the night, anyone would have thought we were a bone fide group of old friends. The evening continued with Matt and I going for a night-cap drink at Golden Temple, and overall our first date became a story we often laugh and reminisce about.
From there, spring sprang, and our relationship blossomed with it. Nearly every weekend thereafter became a standing date for us, and we began spending more and more time together.
The Ring:
Fast forward to February 2019. I am someone who knows what they want, and there were two things I was sure of: Matt and the ring. One day during a classic, icy Boston winter, we drove downtown with only one destination in mind: E.B. Horn. Matt has a familial connection to the store, so finding the perfect ring there was a no-brainer. E.B. Horn helped me settle on the perfect diamond and setting, even better than what I had envisioned. Don't get me wrong, the element of surprise is great in a relationship, but going to E.B. Horn with Matt and finding the perfect ring ensured we would be thrilled with the investment for the rest of our lives. To keep some mystery involved in the proposal, Matt didn't buy the ring that day. I knew our engagement was coming, but the actual event absolutely took me by surprise.
The Proposal:
I always had expected (and insinuated to him, wink wink) that it would happen at home, in a casual setting, just the two of us. I definitely didn't expect what ultimately occurred. We were heading to his parents' house for brunch, under the guise that we would be celebrating his brother and sister-in-law's 30th birthdays; a cover that dissipated when we pulled into the driveway and I saw my own brother-in-law's car. Fortunately, he was inside, video camera at the ready, because when Matt and I walked through the door, I was so caught up in the moment (still bundled in my coat, earmuffs, and winter gloves!) that my mind went completely blank.  So, having the proposal documented was incredibly special. What I do remember, though, is my niece and nephew, clearly not understanding the concept of a proposal, running around yelling "surprise!" – as if it were a birthday celebration. That's what made the proposal so sweet: Matt brought together all of our family members – around 16 of them in total – and we were surrounded by loved ones when I said yes to forever with him. The proposal then turned into a celebratory champagne brunch.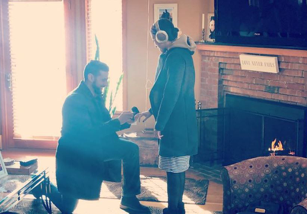 Overall, this day was more special than I ever could have imagined. I am so excited to marry Matt on September 14th, in a small ceremony with our loved ones, and I want to thank E.B. Horn for helping us find the perfect ring. Matt and I look forward to a lifetime of memories with it sparkling on my finger.
About E.B. Horn
No matter the piece or purpose, we want to make your jewelry shopping experience the best it can be. That's the attitude that we've had for over 184 years and we're happy to see it's worked all this time. Visit our site to learn more.
Stay in touch
Want to receive occasional offers and updates from E.B. Horn via email?