With This Ring, I Thee Wed – Everything You Need to Know Before Buying a Wedding Band
You're knee deep in wedding planning making decisions on flowers, guest lists, party favors and playlists. But, one very important element of getting married is the ceremony itself. And, before you walk down the aisle, you need to invest in an important element of the ceremony: a wedding band. 
When preparing to purchase a wedding band, many people are unsure where to start — especially since you've just bought an engagement ring. We've compiled a list of frequently asked questions about wedding bands and shared our best advice:
When should I buy a wedding band?
You don't want to be rushed for time right before your wedding. We recommend purchasing a wedding band 4 to 6 weeks before the ceremony.
How do I match the wedding band and engagement ring style?
First things first — show your jeweler your engagement ring. They'll recommend the best options suited to your ring's shape and size. At E.B. Horn, we typically show the wearer a small, medium and large width size so they can get a feel of what appeals most to them. Many customers purchase options with a larger width because it makes the engagement ring more prominent.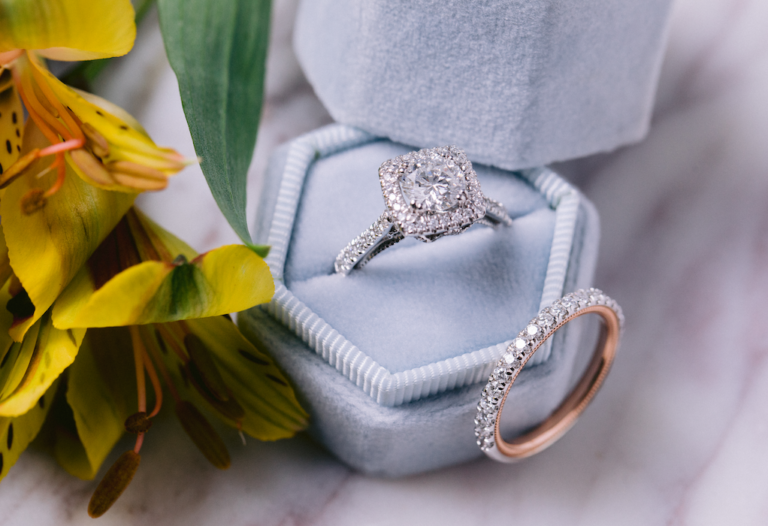 Do the wedding bands need to match?
Only if you want them to. In the past, almost everyone matched their wedding bands, but this isn't the case anymore. Couples pick their individual wedding band based on their personal preference. But don't worry, the trend of not matching doesn't limit your choice of band. 
What are popular options for men?
There are four things to consider when purchasing a wedding band: its color, width, shine and customization.
– Color: Men have two options to choose from — white (white gold or platinum) or gold for their band. 
– Width: Usually men try on a small, medium and large wedding band. Most choose the medium option.
– Shine: Would you prefer a matte or shiny look? About 70% of men opt for the stain or matte look.
– Customization: Men can choose if they want a basic band or if they would prefer something with a design (patterns in the ring). Right now, we're seeing men stick with the classics.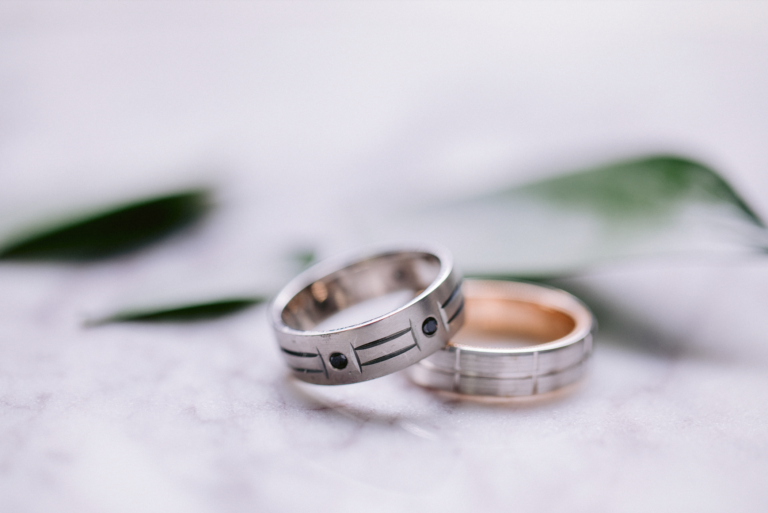 What are the options to customize?
Engraving is the easiest way to customize your wedding band. Couples can engrave almost anything into the rings. It's common for couples to get their spouses initials, their initials and the wedding date. 
About E.B. Horn
No matter the piece or purpose, we want to make your jewelry shopping experience the best it can be. That's the attitude that we've had for over 184 years and we're happy to see it's worked all this time. Visit our site to learn more.
Stay in touch
Want to receive occasional offers and updates from E.B. Horn via email?