The Color(s) of The Year
Following a year that was so unlike any other, it probably shouldn't come as any surprise that Pantone chose not one, but two colors as its "Color of the Year" for 2021: Illuminating and Ultimate Gray. It's only the second time in more than two decades that two colors have been chosen, but it certainly seems to reflect the tone of society at large.
"The union of an enduring 'Ultimate Gray' with the vibrant yellow 'Illuminating' expresses a message of positivity supported by fortitude," Pantone Executive Director Leatrice Eiseman said. "Practical and rock solid but at the same time warming and optimistic, this is a color combination that gives us resilience and hope. We need to feel encouraged and uplifted, this is essential to the human spirit."
As you may know, Pantone's Color of the Year is hotly awaited each year by designers across all industries, as it influences development and purchasing decisions in everything from fashion to industrial design. It's chosen by a group of color experts who gather to analyze the worlds of culture, media, entertainment, technology, design, travel and even sports and socio-economics to arrive at a color that encapsulates where we're at, at a given point in time.
This year, the group considered how many people are looking "to fortify themselves with energy, clarity, and hope" to overcome continuing uncertainties. The pairing of a bright, cheerful shade with one that is more muted suggests a firm foundation alongside vivacity. It's the first time that gray has been selected as a Color of the Year and only the second time for yellow.
What does this mean for you? As we've seen in the past, the color of the year has a positive effect on your mind and wardrobe. If you're looking to stay on trend the coming year, or looking for that special meaningful gift, we have a few options for you.
Illuminating 
No color constructs a deeper feeling of thoughtfulness quite like yellow. Our picks tell the story of someone sunny and friendly. We couldn't pick one piece – so consider these gems that bring a little aura to any day. 
Ultimate Gray
This gray is experienced and wise. As a shade often related to nature, we thought a tahitian pearl would best portray this hue. These necklaces are something that one can hang onto and it will always be there for the wearer for years to come.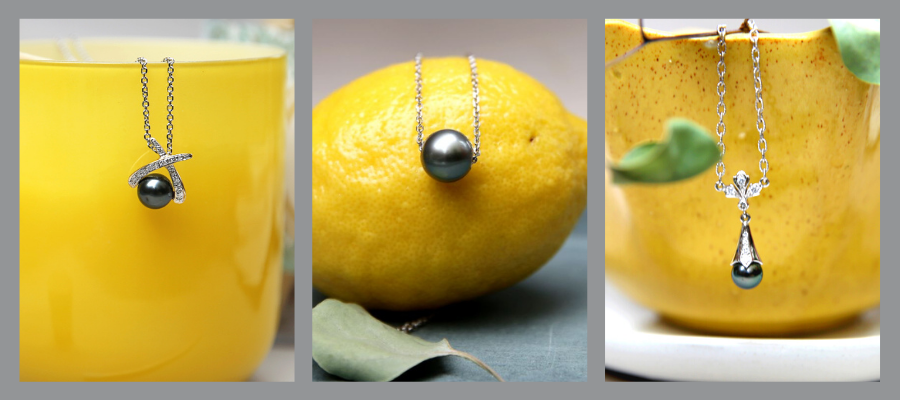 Looking to learn more about our selections? Please email info@ebhorn.com or call 617-542-3902 during store hours for a shopping appointment.
About E.B. Horn
No matter the piece or purpose, we want to make your jewelry shopping experience the best it can be. That's the attitude that we've had for over 183 years and we're happy to see it's worked all this time. Visit our site to learn more.
Stay in touch
Want to receive occasional offers and updates from E.B. Horn via email?